EDEN HILL MEDICAL CENTER
Asset Construction, LLC is pleased to be the Site Contractor on this ambitious project in West Dover. This 140,000 square foot, Doctor owned, Multi-specialty Medical Office building, beginning construction in May of 2007, will bring the convenience of one stop shopping to the greater Dover area and Kent County. The beginning phase of a larger project, Eden Hill Medical Center is scheduled to open in Summer, 2008.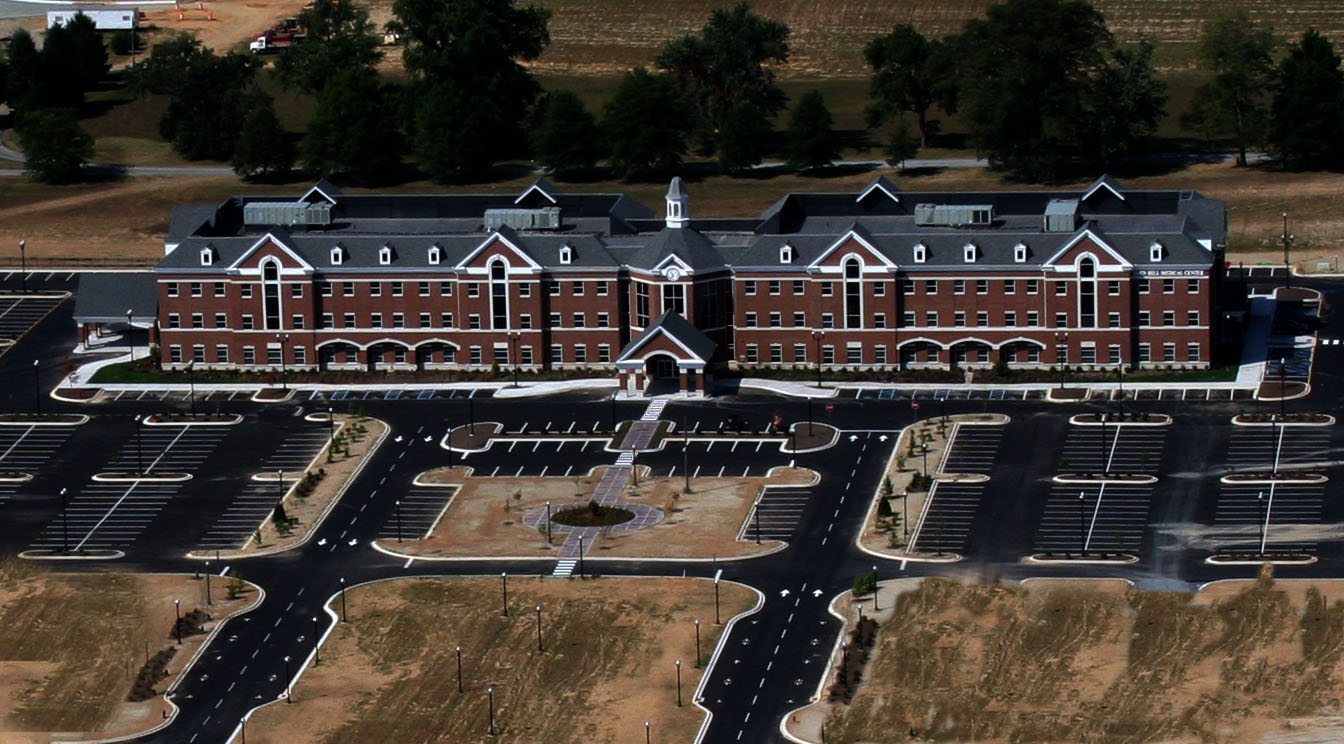 Eden Hill Medical Center
Medical Office Building to be developed by BBL Medical Facilities.
<![if !vml]>
<![endif]> This state-of-the-art 140,000 square foot medical mall will present a new paradigm for healthcare delivery in Delaware. The "healthplex" will be occupied by physician's offices and provider suites designed with patient, visitor, physician and staff convenience as the priority. This facility will address the future needs of healthcare and will evolve from a place where sick people go to get well, to a place where well people go to stay healthy.
An ambulatory surgery center, café, imaging center, pharmacy, physical therapy, rehabilitation, urgent care, along with other complimentary medical services will be located in this user-friendly medical mall. The new facility will also provide a convenient and secure child-care suite which will offer ease, comfort and a home-like atmosphere to a patient's diagnostic, treatment and physician office visit.
This new 3-level medical office building will offer one-stop shopping for our community's healthcare needs.
The facility will feature a central atrium and will be located on a prime and highly visible 25-acre land parcel. The parcel is located at the Southwest corner of the intersection of North Street and West Street. Ample and convenient parking will be provided for visitors, patients, physicians and staff.
Commercial, residential and an attractive municipal park will also be part of the Eden Hill Farm's development activities.
Several office suites are available for physicians, providers and medical entities that wish to participate in this project. This "mediplex" will focus on comfort and family patient care services. Each suite will be designed and customized to meet the user's specific office needs and space requirements.
<![if !vml]>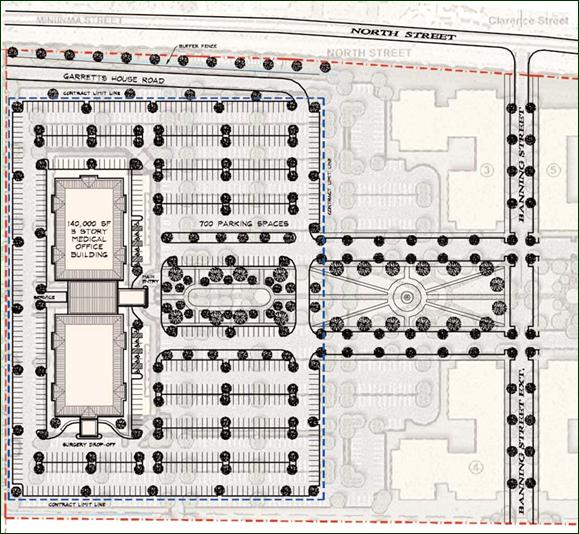 <![endif]>
BBL Medical Facilities specializes in planning, design, development and construction of healthcare building programs. BBL can also provide real estate, financing and property management services. With a staff of over 500 in five regional offices, BBL develops medical facilities across the country offering owners up-front "guaranteed": project cost or lease rate; occupancy date; and high quality at the earliest phase of development.