Commercial Building
"You know your Business, We know the Construction Business, as a Team We can Provide the Best Solution"
The only constant in today's fast-paced world is change, and workplace environments are no exception to this rule. Whether it's a new office building, an expansion to an existing one, or a renovation for an interior fit-out, Asset Construction, LLC design and construction divisions are skilled at delivering state-of-the-art commercial structures – no matter the scale. On all commercial projects, our goal is to meet the client's quality standards within budget and on schedule, but also to capture their vision in a creative and appropriate way, while achieving an aura of professionalism.
Asset Construction, LLC is the local Distributor for Star Building Systems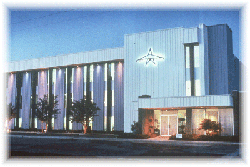 Star Building Systems offers advantages far beyond traditional construction. Cost savings begin on the drawing board and continue at the job site for years to come. Star works with architects, contractors, and owners to meet budgetary considerations and future expansion needs. Systems design and fabrication methods help reduce interim financing costs through faster construction and minimized field labor expense. Plus, you have the added benefit of earlier occupancy and a head start on day-to-day operations.
From strong structural framing systems, to walls, roofs and compatible accessories, building systems materials have the advantage of factory assured quality and predictable performance. Each component is inspected throughout the manufacturing process to ensure that the highest standards of this quality are maintained. Our fabrication facilities are designed for maximum operating efficiency. This assures that you receive the very best value for your money.
Bring your plans to us, our professional staff can advise you as to the feasibility of your plan and suggest a plan of action to make your building needs a reality.